Forrester is a brash young pilot, a Canadian, in the Royal Airforce during World War Two. After an error in judgment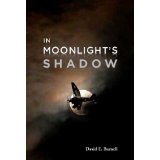 he is assigned to a short leave, when he meets the Lady Armitage and her attractive but aloof niece Susan Rosebury.
Returning to duty, "one quick mission" to the Continent -a foray into enemy territory to attack the Germans, results in a series of events that will change everything for Forrester. Stranded in occupied France, with only his wits to help him survive he tries to elude the enemy, but encounters an SS officer about to rape a young woman. Forrester saves her from his clutches, but his actions place both his and Jacqueline's lives in danger.
Back in England, he finds his role in the RAF has changed. He is sworn to secrecy about what he is doing and finds himself torn between the two young women.
An inciting incident causes Forrester to take matters into his own hands, and he inflicts well deserved damage to the Gestapo headquarters. Only problem is he did not have his CO's approval for this particular junket and the consequences of Forrester's actions are far- reaching. Caught in a web of intrigue and danger, he is unable to explain to his new girlfriend what he has been up to. Misunderstandings further complicate the relationship, leaving Lady Armitage, his girlfriend and family to wonder what kind of man Forrester is.
This is one of few books that has something for any who likes World War Two fiction. A love story, action and intrigue is woven believably throughout. Aside from characters occasionally shifting point of view, the historic depiction rings true and authentic with detail and description that rarely overwhelms. An enjoyable read.
Available through
http://goo.gl/T93fh9 and on Amazon.ca http://goo.gl/W3kOq7